The World's Most Efficient Water Softener*
Aquasential™ High Efficiency (HE) Water Softeners From Culligan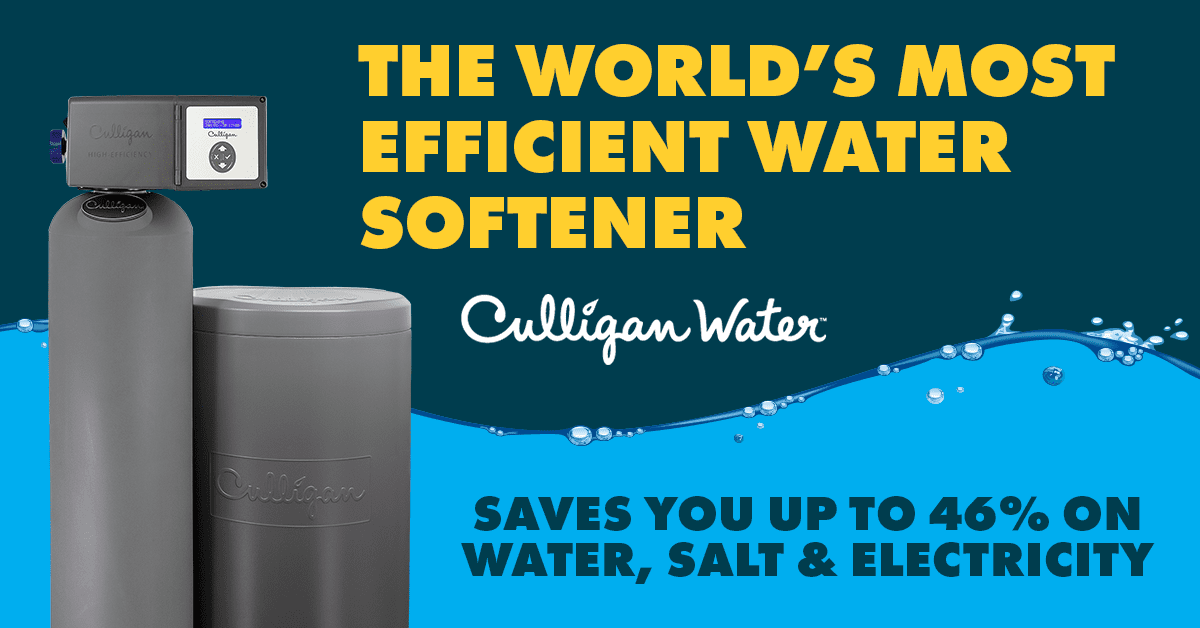 Benefits of the New Aquasential™ HE Water Softener:
Provides a continuous supply of soft water for your entire house, automatically adjusting to changes in your home's water conditions
Reduces soap residue on hair and skin
Leaves clothes brighter and soft to the touch
Makes household cleaning easier and less expensive
Prevents hard water spots on glassware, dishes and utensils
Reduces soap scum and scaling on faucets, sinks and tubs
Reduces water heating bills
Increases the lifespan of water-using appliances
Say goodbye to scratchy laundry, dry hair/skin, spotted glassware and high utility bills when you install a Culligan high efficiency (HE) water softener — the world's most efficient!
Contact your local water expert to get started for less than $1/day!
HE Softener when configured with proportional up flow brining with Aqua Sensor. Limited-time offer. Dealer participation varies. See dealer for details. Contaminants may not be in your water. ©2021 Culligan International Company.
Learn more about how you can have better water.
Latest
Blog Posts
Introducing the Culligan Connect app – our smart water technology delivers real-time information, peace of mind and 24/7 support from...
What Are Your Water Resolutions? The new year is a great opportunity to improve your home. And setting water resolutions...
Got my water softener salt here for a year, great staff and service. If you show up they can load up anything you need as well, I just wish they were more clear about the end date (maybe sent an email) when the 1 year free salt service is over. I'm going to shop around a little bit and maybe go to Sams for my next purchase to save a little on salt.

PPC Nick
- Culligan Customer