Free Drinking Water Install With Softener Rental
No One Filters More Than Culligan Water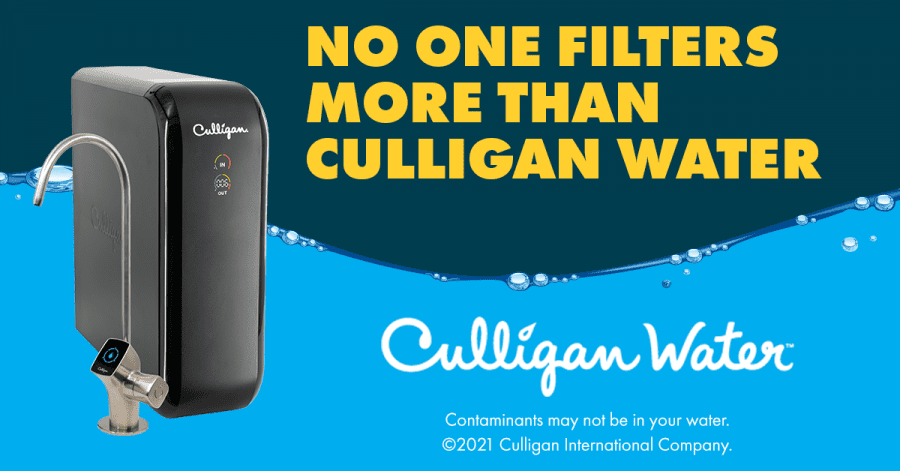 Reduce up to 99% of the potentially harmful contaminants you can't always see, taste or smell with a Culligan reverse osmosis drinking water system. In addition, save up to 46% on salt, water and electricity with a high efficiency water softener.
Benefits of a Culligan Reverse Osmosis System:
Provides advanced filtration for specific water problems and reduces harmful contaminants like lead and arsenic
Eliminates unpleasant tastes and odors
Fits easily under a sink and can be plumbed through your fridge, sink or ice maker
Saves you money on single-serve water bottles and reduces your carbon footprint
Disclaimer: Contaminants may not be in your water. Limited-time offer. Dealer participation may vary. ©2021 Culligan International Company.
Now Offering Free Installation of a Drinking Water System With Water Softener Rentals
Get better water at every tap in your home. Contact the local water experts to schedule your installation and get an endless supply of softer, safer water available whenever you need it.